feel free
susan slaoui
November 22-26, 2019
umbria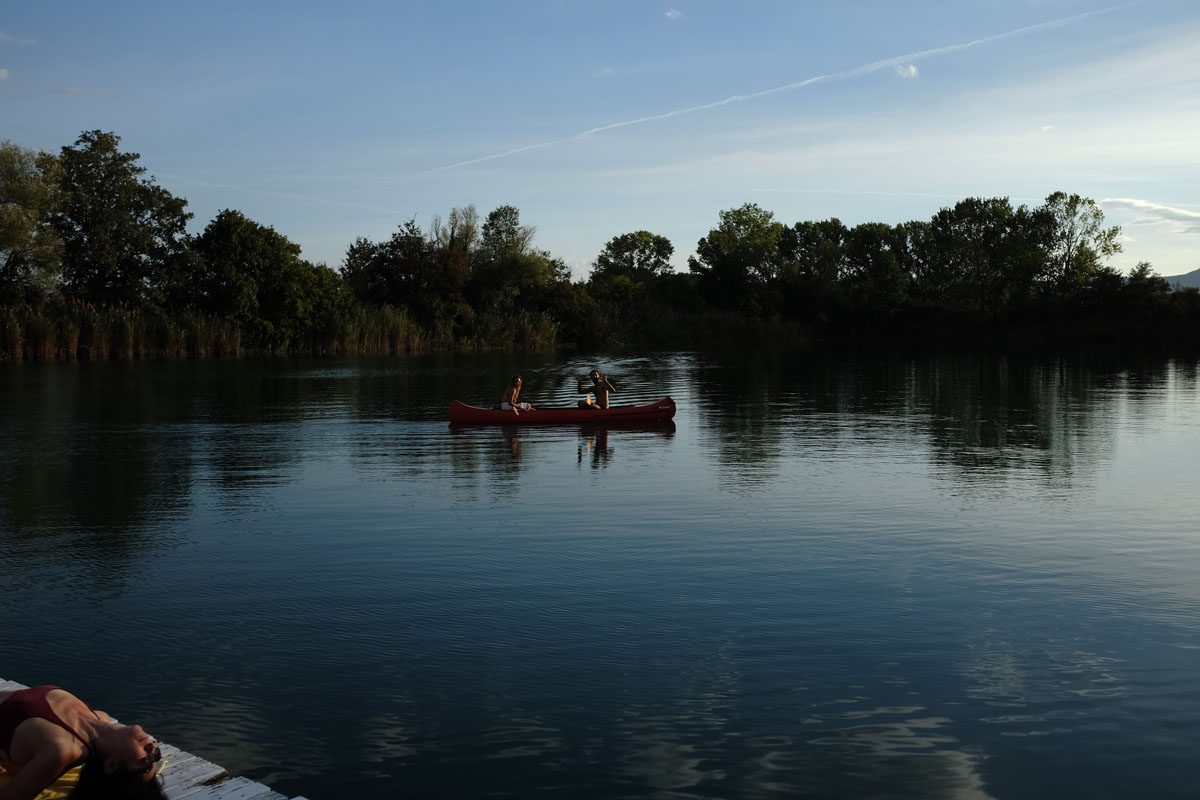 daily Yoga practice w/ SUSAN (All levels)

Focus on releasing the past and being present

cook an organic chef-guided meal & experience a tibetan gong bath
susan slaoui
Susan SLAOUI is a holistic nutrition counsellor and traditional tantra yoga instructor who has completed a 500-hour yoga training.
She is passionate by everything that engages the mind, body and soul. Her aim is to help others find their way to increased energy, balance and overall optimal health through nourishment and sport.
During this retreat, she will guide you through a journey to enable every student to release their past and embrace the present wholly, fully, with love.
The schedule
Finding balance through nourishment and movement!
Join Susan in italy's green heart umbria for a 5 day retreat during which you will have time to take for yourselF, EXPLORE THE DEPTHS OF YOUR YOGA, AND UNWIND IN A STUNNING NATURAL ENVIRONMENT
Meet your fellow yogis at the opening ceremony

Start OFF WITH a yin yoga class to prepare the body

UNWIND AT OUR silent WELCOME HOME DINNER
welcome the day WITH A powerful Vinyasa class

cook up an italian meal led by a local chef

Enjoy a Tridosha traditional tantra yoga class
begin WITH A morning yin yoga practice

join susan for an Evening Hatha class

Zone out during a Tibetan Gong Bath Session
ACtivate your body with a morning vinyasa

ENJOY AN OPTIONAL MASSAGE AT THE SPA

take part in An Evening Group talk with old and new friends
GATHER FOR A FINAL CLOSING CEREMONY
HAVE A FINAL BREAKFAST BEFORE HEADING OUT
eremito
Among one of the most recognized eco hotels in the world, Eremito is a perfect location for the solo traveller and for all those who wish to detach themselves from the "daily grind" in order to rediscover more essential needs.
culture
Cooking Class

Tibetan Gong Bath
WELLNESS
Daily Yoga and/or meditation Sessions

one mat

one block

one strap
Basics
4 nights at eremito

Group transfer to/from FCO Airport
FOOD & drinks
all breakfasts

all lunches inc. water & tea

all dinners inc. Water & Tea
What's not included: International Airfare, Private travel insurance (Mandatory), anything not listed above
book now
PAY £350 Deposit and select accommodation to book your place!
Booking from Morocco? Make a wire and send us a confirmation picture to +447397795955
Account Number: 00 0598 C 000001325

Name: Wellness Marrakech

IBAN: 007 450 0005983000001325 05

PRICING //
£1369 per person - Single Room

£1210 per person - Shared Room
Good to know
if you need help with finding the best flight options, shoot us an email or whatsapp and we will gladly help!

reserve your spot with a small deposit. This is fully refundable within 7 days.

For best value price, select 2 px occupancy and we will match you with a same-sex roommate.
FAQ
what time does the retreat begin and end?

The retreat will begin at 5 pm on November 22nd and end at noon on November 26th.

what airport should I fly into/fly out of?

You should plan to fly into Rome International Airport and fly out of Rome International Airport. If this is not possible, we can easily arrange transfers at an additional cost .

What should I pack?

You will receive an email 3 weeks before the trip with tailored packing details.

Do I need travel insurance?

All guests are required to have their own individual comprehensive travel insurance.

i have dietary restrictions, are you able to accommodate for those?

Absolutely, all of our retreats offer vegetarian or vegan options. For other restrictions, we will have to check with our partner venues but we are more than happy to accommodate.

Do i need a passport / visa?

All international travellers to Italy need a valid passport. American, Canadian, and EU citizens don't need a visa for tourist travel to Italy . For all other inquiries, please check online or with your local Italian embassy. Here is a link for a quick internet search.

Are transfers included?

Yes, all transfers are included.

How long will the travel time be?

Day 1 - Two hour drive from FCO Airport to Eremito Hotel

Day 5 - Two hour drive from Eremito Hotel to FCO Airport